The War of the Seventh Coalition begins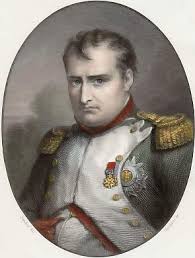 At the Congress of Vienna, following Napoleon's return from Elba, the Great Powers of Europe (Austria, Great Britain, Prussia and Russia) and their various smaller allies declared Napoleon an outlaw. It was the first time in history that war was declared against a particular person rather than a nation.
Over the next few weeks Napoleon would write many letters to various monarchs of Europe, asking for peace and assuring them that he had no other intention than to concentrate on his internal reforms: 'After presenting the spectacle of great campaigns to the world, from now on it would be pleasant to know of no rivalry but that of the benefits of peace, of no other struggle but the holy conflict of the happiness of peoples.'
These letters went unanswered and often unopened. European monarchs were not interested in Napoleon's promises but he did mean every word. After all, the people of France were exhausted after decades of constant conflict and Napoleon knew that, to stay in power, he would need to pursue a more pacific form of government.